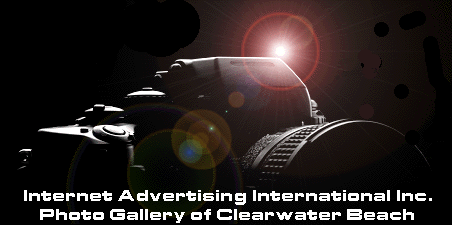 Web page design is not our only specialty. We proud ourselves with professional photography. I.A.I. Inc. has over 3,000 stock photographs of Clearwater Beach including, sunsets, lightning strikes, birds, etc.
All of our photography is for sale, as well as licensing agreements for the use of our photography. If you are interested in purchasing our work please contact at the following address.
Internet Advertising International Inc.
620 Bayway Blvd
Clearwater Beach, Florida
33767
Tel: 727-446-3495
Fax: 727-465-9610
Email: sales@internet-ad.com
Please click on pictures for a full view.
| Accommodations | Things To Do | Photo Gallery | Live Weather | Main Page |
| Real Estate | Other Links |